Materials for those who teach and learn English
Are you an English teacher? Do you learn English for your work or for fun? Here there are a lot of interesting and useful materials, which will help you.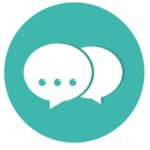 Texts in English on basic topics that help prepare for a lesson or exam when there is little time left. You can easily extend the texts with your own information.
Online Lessons of English
And of course you can contact me if you need help from an experienced teacher. Here you can find my contacts and the prices of the lessons.